I've always been passionate about product.
When I was a little girl visiting my grandma in San Francisco, we'd go to the Neiman Marcus on Union Square and I'd just take in the beauty of the clothes — the fabric, the stitching, the shapes. The clothes were art to me; they told a story.
Fast forward to looking for my first job out of college. I discovered the field of Retail Buying and, ultimately, Merchandising. You mean I can make my art my job? Satisfy both my left and right sides of my brain at once? Be still my heart!
I LOVED working as a merchandiser. But I saw a lot of shortcomings that weren't being addressed and I wasn't being heard.
So, I left to start Ustyled and do things differently. Launching Boutique Box in 2012 to compliment the styling services I offered gave me the chance to play with product more consistently and develop relationships with designers that were bringing interesting, relevant and beautiful clothes to the market for busy, professional women.
What I love about most of the brands that we worked with over the years is that they were founded by women who weren't feeling their needs were met by the options in the market for professional, feminine clothes.
If what you wear impacts how you perform, but sometimes you want to wear your comfortable yoga pants (technically performance pants!), what do you do?
Enter, AELLA.
I adore Aella and my clients have come to love them just as much as I do … because the fabric is gorgeous, the price points for the quality are amazing and the styles are not boring.
Please, I get you need basics. But you don't want to be boring … you want to stand OUT if you're going to own the room as a leader. 
I've styled their Slim Pintuck Pants 3 ways for you to see how versatile these pants can be for different occasions.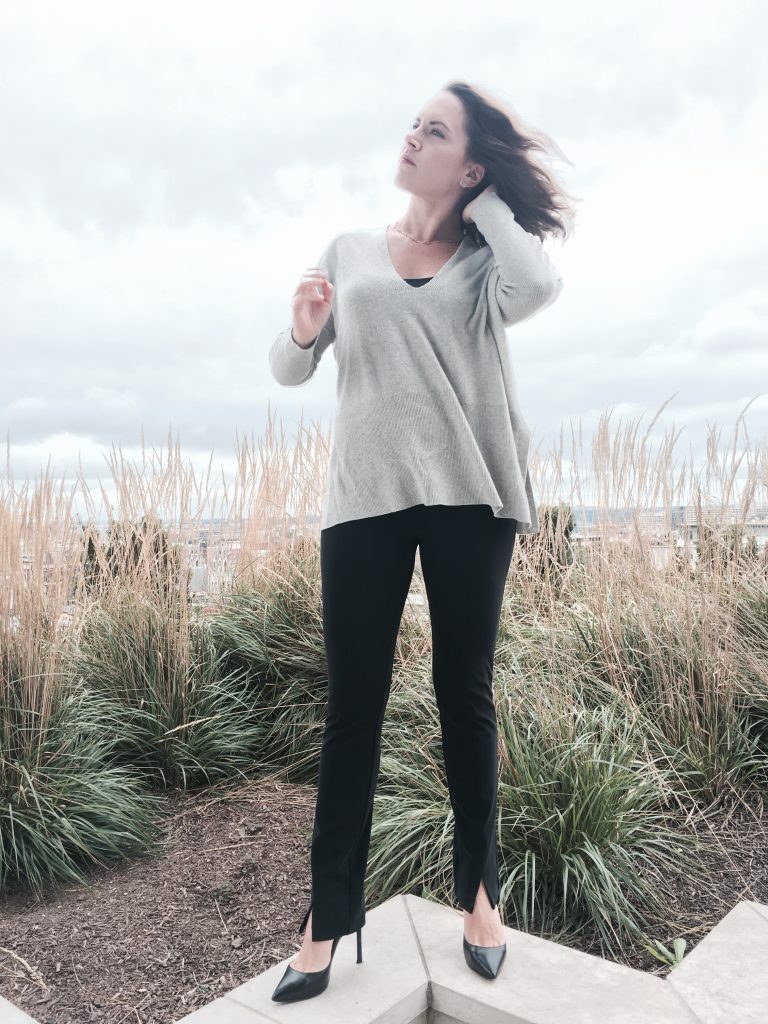 These are a pretty slim fit, so you have the room to wear something with a bit more flow. I looove how the pintuck detail looks over a pair of heels. This feels cozy yet powerful.
Sweater: Rails
Heels: Enrico Cuini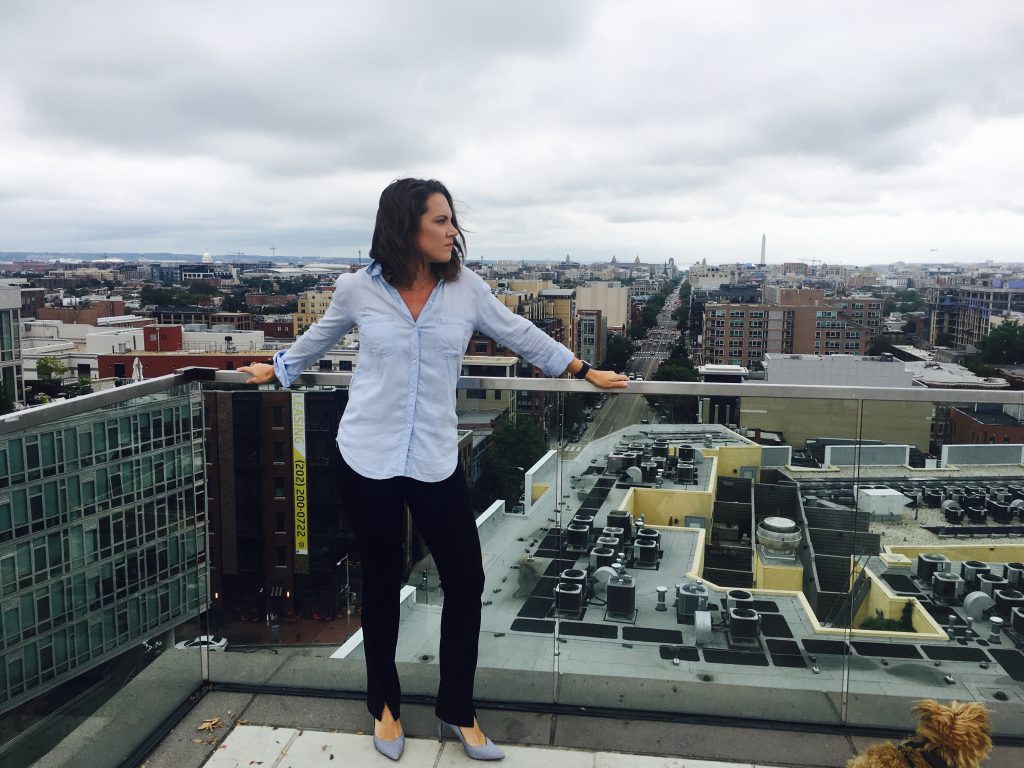 Dress up your denim with some heels. These are a very reasonable heel height (which I love as I get older!) so you can walk comfortably and get that feminine feel.
Blouse: Rails
Heels: Banana Republic
A bit of a sporty preppy look with the turtleneck, blazer and loafers. Wanted you to see how you can wear these with flats OR heels … max versatility! In fact, you could wear any pair of the shoes shown here with any of the outfits. Mix + match!
Turtleneck: Kit & Ace
Blazer: Citizen's Mark
Shoes: Prada
Try YOUR pair of the slim fit pintuck today! >> BUY HERE!
BONUS for my community: use the code 'Style Power' and you'll be gifted with the perfect Tailored Tee! (This is only until 10/27/17 … so don't hesitate!)
Some of my other favorites you may want to add to cart: