I've worked with Caroline a lot of the past few years and it's been really fun to watch her style literally transform before my eyes. An amazing student, she really 'got' what I was teaching her right off the bat. In our sessions since, we've had a lot of fun really pushing the boundaries and being a bit quirky with her style.
How Caroline's life and style have been transformed …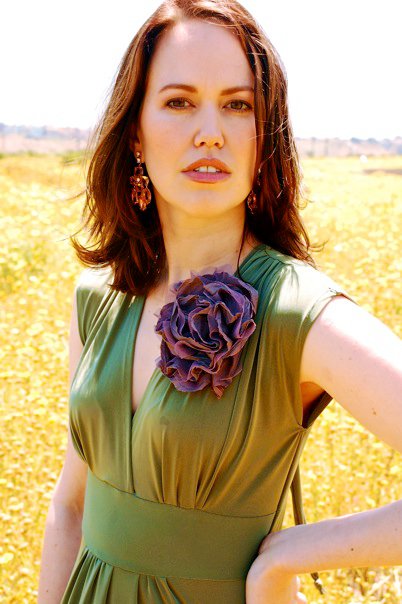 U*styled: What made you take the leap to hire Catherine as a Personal Stylist?
Caroline: I just wasn't having fun getting dressed on a daily basis, nor did I feel excited when I went out to events or on dates. I knew it was time to re-envision my look as I transitioned into my thirties, but it didn't feel possible to make that shift alone.
U*styled: What was your immediate reaction to the experience?
Caroline: The funny thing was that even though we removed a ton of clothes from my closet, I suddenly felt like I had much more to wear. It was a great lesson… now whenever I have that "nothing to wear" feeling, I know to clean out a few drawers or a closet. I can now see what I have, what's missing, and make outfits I am pleased with so much more easily. Phew!
U*styled: How did that affect your style over the long term?
Caroline: I feel more confident to take risks, since I know they will be in line with the look we created. Catherine is great because she draws from the pieces you own and love to create a look that feels like you. Nothing she has put together for me has felt forced, and once I watched her making cho
ices, I was better able to apply that logic and style to my ongoing dressing. I feel like a much more confident dresser than I ever have in the past, and when shopping I either bring Catherine with me (always the best option) or I know I will make more effective selections since I am so aware of what I have and what looks best on me.
U*styled: How did that affect your life and business?
Caroline: Being in business and being a single woman means you have to go out and meet and mingle very regularly. This can be an intimidating thing if the closet is a scary thing to face. Now that I know better what I am doing and can trust that I will feel a look great when I am out, I am more excited to go to new events and to have a great time while I am there. Plus, it never hurts to get compliments on what I am wearing. Such a nice bonus and now it happens all the time…