Having a powerful presence and a sense of self and style isn't necessarily something that you are born with.
Its something you grow into, whether it's because your parents and/or childhood cultivated opportunities for you to create resilience, strength and grow through challenges or because you sought them out (or both).
Personally, I see my growth in confidence and presence starting when we moved from a suburb of Detroit to a suburb of Chicago.
Not only to a new school, but from private to public school. Leaving the kids I'd grown up with comfortably and where everyone was friends with everyone to a school where there were clear social circles and what you wore definitely made an impact on how 'cool' you were.
I had no choice but to persist — to learn how to make friends and how to discern who to be friends with; to play with how I wanted to show up each day (including buying into the trend of the Umbro shorts); to keep trying the different sports (including cheerleading) to find MY sport.
Over time, I built my wardrobe and my style was my armor.
I didn't try to just blend in with my clothes. I didn't always want to stand out, but some of my favorite pieces (a la the purple windbreaker set that I wore on the first day of 5th grade at my new school) were bold. (Then again, this was the early 90's …)
My clothes helped me to 'act as if' until I suddenly owned my power and confidence for myself.
This all evolved over time through intimidating situation after intimidating situation … high school, college, fashion industry, entrepreneurship, and on and on.
Still, I am by no means the 'coolest' person in the room, but I am confident in myself.
So, I share this special Wear Three Ways post to encourage you to take some bold steps forward in your style because even bold pieces can be worn multiple ways and for very different situations.
>> You can buy the jacket HERE from DVF directly.
(1) Wear it casually with white jeans … but don't keep it that simple.
Take the opportunity to play with color! I kept the accessories simple here to add the finishing touch — gold lariat necklace and nude t-strap flats.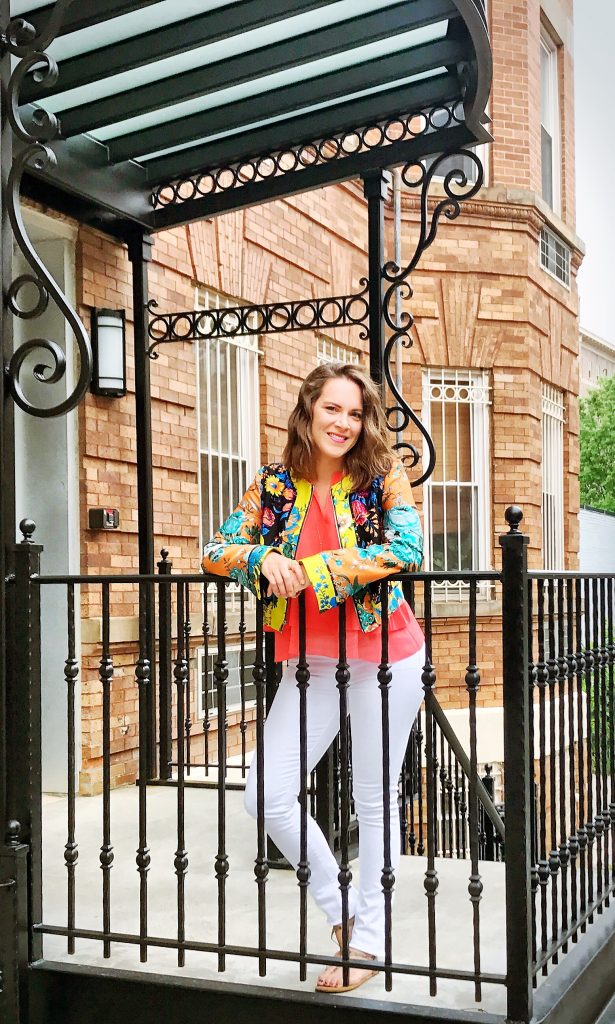 (2)  Wear it professionally as the one POP!
Ok, fine — I played with prints here to add a floral shoe. It works because the base of the outfit is white & black and the prints coordinate.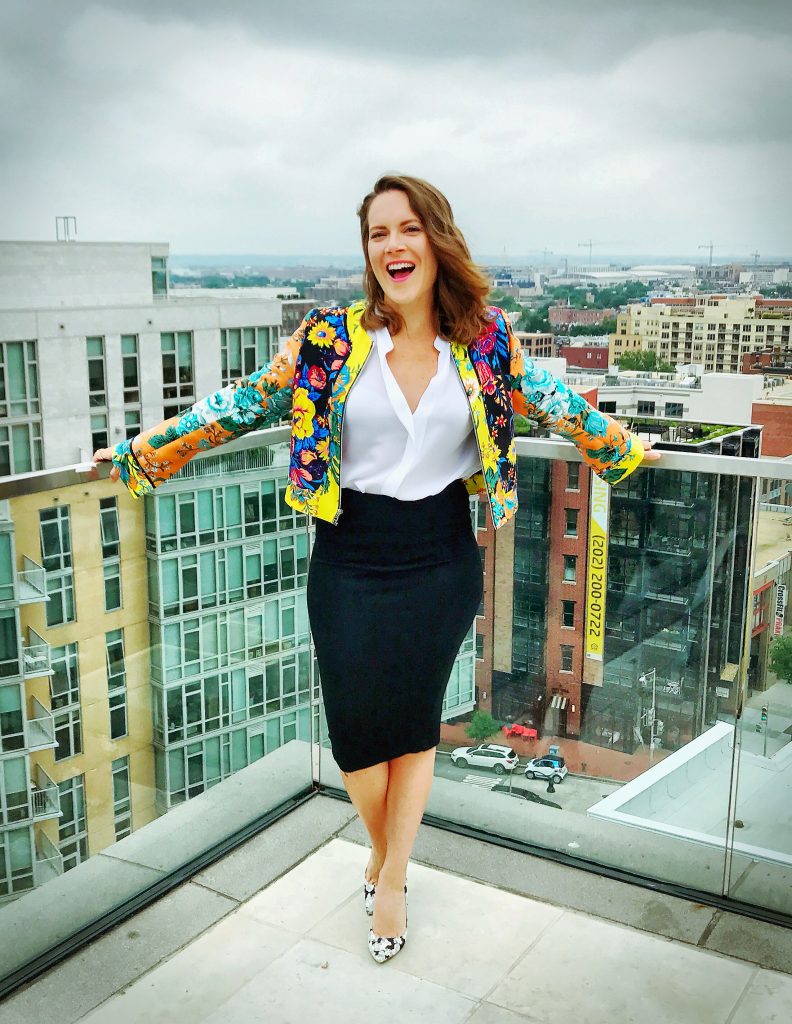 (3) Wear it professionally, loud and proud!
When you're feeling really bold, fun and maybe are in a creative setting where you want and need to stand out … this look is perfect! The neutral heels and accessories balance the otherwise bright and bold look.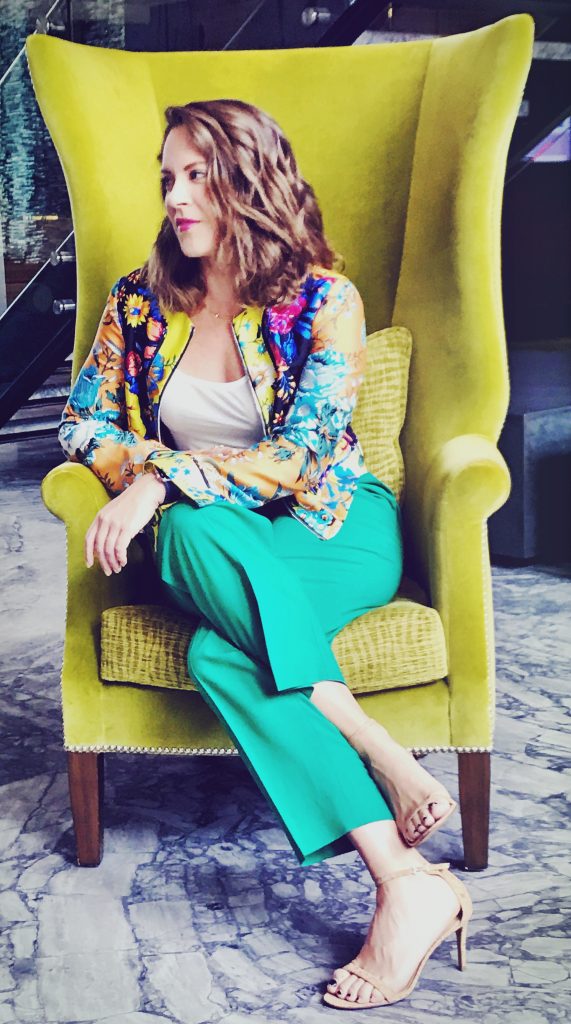 What do you think? Ready to stand a bit further outside of your comfort zone?
How would you style the jacket?
Because these three looks are only the beginning of what's possible with a piece like this that gets TONS of compliments …