I've written on the value of streamlining your style … saving you time, money + frustration all while actually improving your performance (enclothed cognition) … but HOW do you streamline your style?
GET CLEAR
Who are you? Why do you do the work that you do? Why does it matter that you stand out more?
Perhaps you're going for the promotion and realize you need to 'dress for the job you want' to be taken more seriously (especially if you're in your 20's or 30's, but this is really true for any age).
Perhaps you were recently promoted and realize that how you want to show up is quite different at this level than in your previous role. You may have direct reports that you have looking to you for guidance and you want to set the precedence of how to show up. This may mean you want to be relatable but also very clearly in charge. (A fine balance!)
Perhaps you have your own business and it's time to take it to the next level with more speaking opportunities, meetings with high level executives and important networking events.
Whatever the reason, it's about evolving your style from where you are now to where you want to go … in life & career as much as your style. Take a few minutes to think about your WHY and your WHO (you are). Does your current wardrobe reflect this?
CLEAR OUT
Now that you've taken the time to get clear on your WHY and WHO, it's time to make sure your wardrobe completely reflects that.
This means going through your wardrobe … every piece.
Some are ruthless in their approach to clearing out to keep only the pieces that they love and some need to take time to move through the process of clearing out that which was your style.
For each item, look at fit, color, quality and quantity. Quantity? Yes! Many of us have a tendency to buy the same item over and over again (because it's safe and probably was on sale!), but you really only need a handful of black pants and white tee shirts.
CREATE A PLAN
Now that you've cleared out your closet, you can start adding in new pieces that fit your evolved style.
Sign up HERE to receive the list of the top 10 Closet Staples every woman should have. If you're missing any of  these pieces, this is where you start for your Action Plan (also a part of the report you'll receive).
The Wardrobe Action Plan is something that we create for our clients and walk you through creating in the Style Power Program. This is about knowing what pieces you need NOW vs. what pieces you'll want to be mindful to add over time. It takes all parts of your life into consideration so you can be prepared for any event that can come up.
This is also about knowing where to shop and what it's worth spending on each item (for quality and lifetime value).
So this is where you tend to get stuck. Too many options, not enough options, so much on sale, etc. etc. etc. If that's the case for you, don't feel bad! You're not alone at all! Most women feel this way about shopping and this is exactly why Ustyled exists.
So, even if you don't know exactly where to find what you're looking for, you're still ahead of everyone else because you do know what you want … which means you can take advantage of the Nordstrom Anniversary sale, shopping while abroad or traveling, or making better requests around your birthday and the holidays. (Perhaps the request would be to work with Ustyled!)
MIX // MATCH // MAXIMIZE
The final detail of your streamlined style is that you can easily mix and match what you have to truly maximize your wardrobe and investments in your presence. Each new item should play with at least 3 things in your closet. Over time, you'll start to see even more possibilities. And you'll find that you actually have more FUN playing with clothes!
I am certainly not a traditional style blogger. I prefer to share things that can be helpful as well as inspirational, not so aspirational. So, stay in touch via Instagram, Facebook and our newsletter for updates on our 'Wear 3 Ways' series to see how we style various items we own multiple ways for various occasions.
A few we've done so far: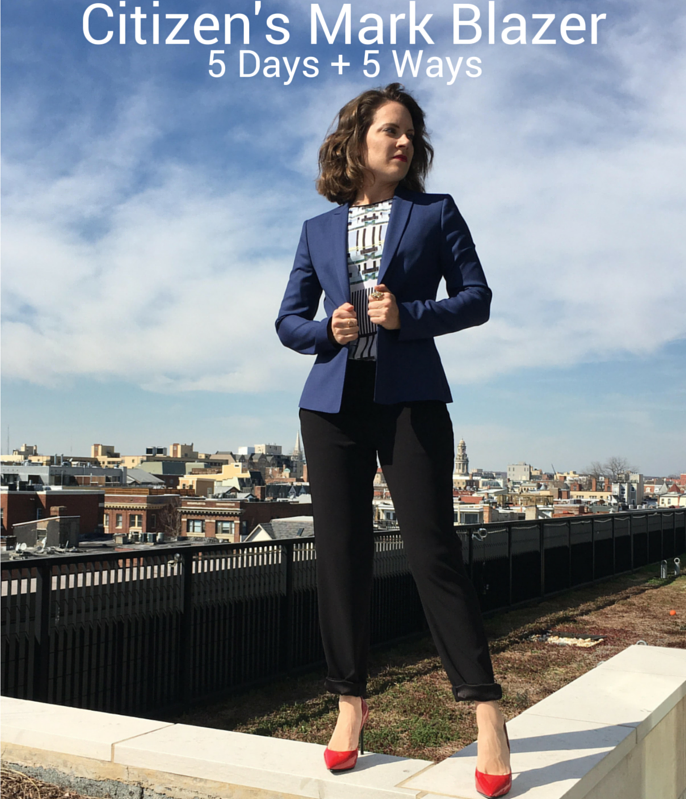 What's holding you back? Sign up for our FREE  Style Power Report to receive the tools you need to begin streamlining your style… OR if you're ready to invest in yourself, email stylist@catherinecassidy.co to set up a Clarity Call to discuss your needs and what the process will look like for YOU specifically!